News
News from Cultural Village of Europe 2009 - Tommerup
Monday, 22.12.2008 - Lone Akselsen
2009 suddenly is a reality and hopefully it will turn out to be a great year.

As you already know you are invited as follows:
3.-5. April: Opening Conference
15.-18. May: Kirchheim, Paxos, Wijk aan Zee
12.-15. June: Palkonya, Pergine Valdarno, Porrua
17.-20. July: Aldeburgh, Bystrê
11.-14. September: Killinge-Nõmme, Mellionec, Ströbeck
We would like to see 40 - 45 persons from each village.

In the beginning of 2009 you will be able to get more information from our homepage. We will send you a message then. At the same time each village will receive a name and mail address of their contact. To be able to contact you, please send name, mail address and telephone number of your contact.

Best wishes to all of you.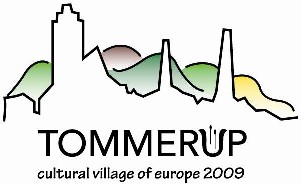 -
Print
-
All news