News
The Kirchheimer Future Association
Wednesday, 30.12.2009 - Gerda Strasser
The New Year is already waiting at the door and in 2010 Kirchheim will be celebrating many things including its 900-year anniversary and the honour of being selected as the Cultural Village of Europe. Throughout 2010 Kirchheim will be the centre of attention. We – the people from Kirchheim, have a unique opportunity to expose our Austrian cultural heritage across Europe with our Choir, our young Schuh-Plattlergruppe, our Folk Dance Group and our Village Band; who are already well known far beyond our Kirchheim borders. We can also introduce our culture and traditions that are typical of our homeland.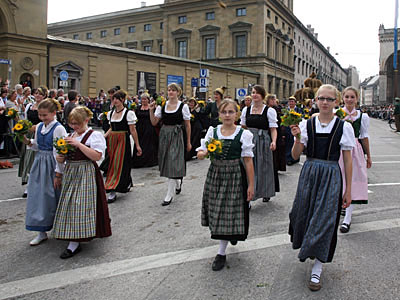 Procession Oktoberfest Munich 2009
The Cultural Village year begins on New Year's Eve with a "Fire-Night" celebration.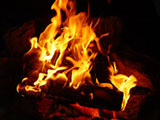 Under a starry sky we will hold a torchlight procession to the three major fires that will be lit on (1) Federnberg, (2) Kraxenberg and (3) Kreuzberg. Everyone should meet at the Village Square at 9pm to begin the walk through Kirchheim, Kraxenberg, Ampfenham, Federnberg and eventually to the top of Kraxenberg where we can enjoy a magnificent view over Kirchheim.
-
Print
-
All news